Tips On How To Clean Your Garage Effectively
A garage is supposed to be a place where cars are kept but for some people, it suddenly turns into a junk yard of some sort. Unwanted irrelevant items are stored in the garage maybe because it is not really a visible section of the building. Notwithstanding, a dirty environment breeds various kinds of germs and diseases.
You might not feel the need to take care of the garage because it's not in the public view like other areas of the house. If you don't consider hiring the services of a cleaning agency, why not do it yourself. It can be a difficult task but you don't want a part of your house to be like a dump site just because of negligence or a busy schedule.
If your garage is looking like a ravaged war zone and you're seemingly losing any hope of salvaging the situation, worry no more. It isn't actually a lost cause for you because the following tips below will help you clean and organize your garage in no time.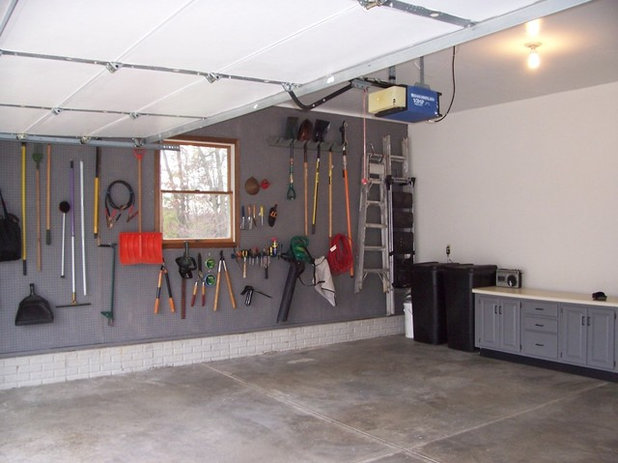 How To Clean Your Garage
Planning – Planning plays a vital role in your efforts to keep your garage neat and organized. Before cleaning commences, make a plan of what you want to do and how it can be executed effectively and efficiently. If you are finding it rather difficult to comprehend, make use of resources available in this regard. You can also seek the advice of others who have made reasonable progress with garage cleaning. The Internet is packed with valuable information and resources that you can use as well. Planning also ensures you work in an organized and systematic manner while monitoring the level of your progress.
The Use Of Pegboards
A pegboard is a type of board with holes in it where you can peg certain things. The garage is wide enough to occupy all the equipment and items you still make use of but they don't all have to be on the floor. Accidents are likely to occur when the garage is unnecessarily clogged up. Pegboards can be used to store small items as well as larger ones in order to make some space on the floor. The entire garage space will be efficiently utilized thereby reducing clogging.
Choice
A major problem faced when cleaning the garage is deciding which items should be kept or discarded. It can be pretty difficult if some of these items are dear to you but you also need to realize that most of the stuffs lying in the garage have not been put to use by you for many years. Keeping it due to some sentiments will not really be a good choice because if you haven't used it for a long time without even remembering it, then there is no need keeping it again. A level of discipline and wisdom is required while handling such a matter.
With proper planning and implementation, you will be amazed at how far you can go in a short period cleaning the garage. As a matter of fact, the garage can even be more spacious to contain other cars and few important items. If you still find it difficult to clean the garage yourself, employ professional garage cleaners to give your lovely home a face lift. The most important thing is that your house is clean and free from danger.