3 Carpet Cleaning and Maintenance Tips
Published On May 8, 2018 |
Cleaning
Carpeting (and rugs) are notoriously blamed for triggering allergies by allergy specialists.  Sure enough, the research suggests that carpets contain high levels of dust and dirt and can be home to dust mites, molds, fungi, and other allergens, all of which can contribute to poor indoor air quality. And poor indoor air quality, of course, can greatly contribute to hay fever, rhinitis, allergy, eczema, and other allergy-related conditions.
But despite the potential health hazard—and great discomfort—carpeting remains a somewhat luxurious characteristic of a cozy home.  Indeed, indoor carpeting can make a home feel warm and inviting.   So even people who have intense allergies, often want carpeting in their home.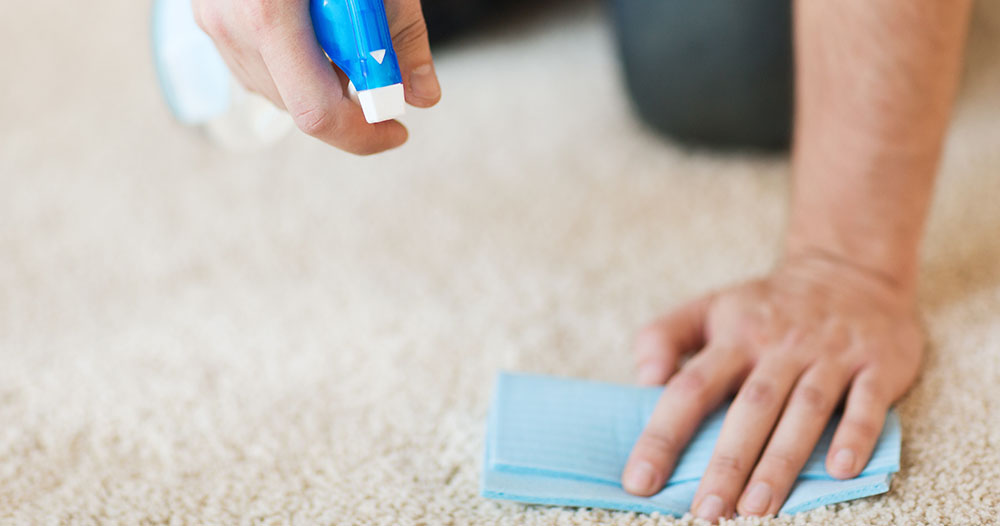 If you really like the way carpeting looks on the floor (and, perhaps, the way carpeting feels between your toes), consider these tips for keeping allergy risk low when you have a lot of carpeting in your home.
REGULAR VACUUMING
If you have allergies, it might behoove you to vacuum every single day.  This could, of course, depend upon the size of your home and the amount of traffic in each room.  As a rule of thumb, though, daily vacuuming (or, maybe weekly would work best for a property with less traffic) will ensure minimal exposure to allergens.
INVEST IN A QUALITY VACUUM CLEANER
And since you will probably be vacuuming regularly, it would be a good idea to invest in a quality vacuum cleaner. A good vacuum cleaner with have strong suction, powerful rotors, and a high-capacity filtering system that retains dust extracted from carpet fibers.  Using a low-quality machine might save you some money up front, but it won't improve your health in the long run.
HIRE A PROFESSIONAL CLEANING SERVICE
Just as you should perform a deep cleaning once or twice a year, it can also be a good idea to hire a professional carpet and upholstery cleaning service.  Perhaps you would hire them instead of doing the deep cleaning yourself.  This is a good idea not only because professional cleaning services will remove those tough, set-in stains to make your carpets and upholstery look as good as new, but their efforts will surely have a great impact on your allergen-removal goals, too.  A professional steam cleaner or commercial pressure washer from Unimanix can be a worthy investment, but it is a decent chunk of change, so hiring a professional service is an excellent middle ground.